Aug. 2015 | Mainstay Medical secures $15m Debt Financing with IPF Partners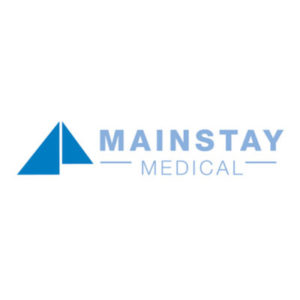 Dublin, Ireland – 24 August 2015
Mainstay Medical International plc ("Mainstay" or the "Company" listed on Euronext Paris: MSTY.PA and ESM of the Irish Stock Exchange: MSTY.IE), a medical device company focused on bringing to market ReActiv8®, an innovative implantable medical device for people suffering from disabling Chronic Low Back Pain ("CLBP"), today announced a debt facility for up to $15 million.
The secured debt facility is non-dilutive to existing shareholders, and is being provided by IPF Partners, a leading financing provider focused on the European healthcare sector.
"We are pleased to have secured this $15 million debt facility. These funds strengthen our financial position, and allow us to continue building momentum towards commercialisation of ReActiv8," said Peter Crosby, CEO of Mainstay.
The facility can be drawn in three tranches, with an initial tranche of $4.5 million available immediately. The second and third tranches can be drawn following the achievement of milestones related to progress through the CE Mark process for ReActiv8.
Each tranche has a repayment term of 60 months from drawdown, with interest only payments for the first 12 months. The interest rate is 3-month Euribor plus a margin ranging from 10.5% to 12.5%.
The terms of the agreement include a requirement that the Company hold a minimum cash balance of $2 million until it achieves revenue targets, initially $1 million. The facility is subject to customary terms and conditions and includes an exit fee (in lieu of warrants) of 5% of each tranche payable upon repayment, and voluntary prepayment provisions. The facility does not include any preferential right to participate in a future financing of Mainstay.