April 2017 | Codman Neuro Announces Acquisition of Neuravi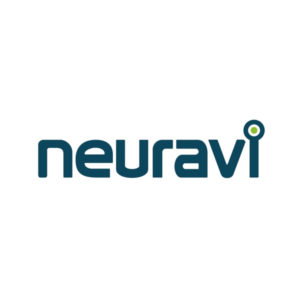 Press release
Codman Neuro today announced the acquisition of Neuravi Limited, a privately held Irish company dedicated to advancing neurovascular therapies and improving clinical outcomes for acute ischemic stroke patients. This acquisition, and the recent acquisition of Pulsar Vascular Inc., demonstrates the company's strong commitment to delivering innovative products for stroke therapy and complements its comprehensive portfolio of products for hemorrhagic and ischemic stroke. DePuy Ireland Unlimited Company, an affiliate of Codman Neuro, is the acquiring entity. Financial terms of the transaction were not disclosed.
Founded in 2009, Neuravi has invested extensively in scientific research on the varieties of clots that cause acute ischemic stroke, and has translated learnings into its EmboTrap® Revascularization Platform. The EmboTrap® device is engineered to restore blood flow to the brain by retrieving a clot with its proprietary dual-layer stent-like structure, and it has already been used to treat over 3,000 patients in Europe.
Globally, stroke is the second leading cause of death after the age of 601, and ischemic strokes, caused by blockages in vessels supplying blood to the brain, account for 87% of all.
According to the European Journal of Neurology, the number of stroke events in Europe is projected to rise from 1.1 million in 2000 to 1.5 million per year by 20253, while the American Heart Foundation estimates someone dies of a stroke every 4 minutes. In the U.S. alone, the economic burden of stroke is estimated at $33 billion annually, including the cost of health care services, medications, and lost productivity.
« Rapid restoration of flow is of utmost importance when treating stroke patients, » said Shlomi Nachman, Company Group Chairman of Johnson & Johnson Medical Devices Cardiovascular & Specialty Solutions. « The EmboTrap® platform was designed to address this critical need and we are excited to combine Neuravi's expertise in clot research with Codman Neuro's global resources to accelerate innovation in acute ischemic stroke treatment. »
The EmboTrap and EmboTrap II Revascularization Devices are commercially available in Europe and has been available in the U.S. for investigational use only under the ARISE II clinical trial, which will support a U.S. Food and Drug Administration (FDA) submission planned for later this year.