Feb. 2018 | Mainstay Medical announces €30m financing supported by new investors and IPF Partners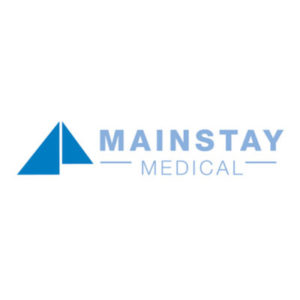 Mainstay Medical Announces €30 million Financing
New Capital to Complete US Pivotal ReActiv8-B Clinical Study and Advance European Commercialization Dublin, Ireland
15 February 2018 : Mainstay Medical International plc (Mainstay or the Company, Euronext Paris: MSTY.PA and ESM of the Irish Stock Exchange: MSTY.IE), a medical device company focused on bringing to market ReActiv8®,  an implantable neurostimulation system to treat disabling Chronic Low Back Pain, announces today that it has raised gross proceeds of €30.1 million through the issue of 2,151,332 new ordinary shares (New Shares) to new and existing shareholders.
The funds raised in this financing will be used to significantly advance Mainstay's business. In particular, the net proceeds will be used:
to complete the U.S. Pivotal ReActiv8-B Clinical Study in support of an application for pre-market approval (PMA) from the US Food and Drug Administration (FDA)
to advance the initial commercialization of ReActiv8 in Germany and additional markets
to invest in early commercial activities in preparation for launch in the United States
for general corporate purposes.
Jason Hannon, CEO of Mainstay, commented: "Our goals for the next two years are clear: complete the ReActiv8-B clinical study, file the PMA for ReActiv8 with the FDA, and build our commercial presence in 2018 for more meaningful commercial expansion starting in 2019. A key focus in 2018 will be building market awareness in Germany and developing reference sites who care for chronic back pain patients and believe in ReActiv8. Over the next year we are targeting to have 10 or more physician partners who have performed multiple implants, with whom we will work to expand market awareness and adoption, refine patient selection strategies and follow ongoing patient progress. This financing provides the capital to drive forward on all these goals."