Mainstay Medical Limited - Amendment to Debt Facility with IPF Partners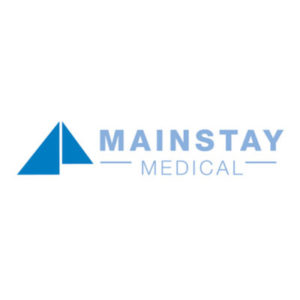 On 18 April 2019, Mainstay Medical Limited entered into an amendment to its agreement with IPF Partners relating to the existing debt facility. Pursuant to the amendment:
The repayment schedule for the three existing tranches drawn under the debt facility was amended such that no principal or interest will be repaid until 2021, with the principal and accrued interest to be amortized over the period from January 1, 2021 through September 30, 2023.
A new tranche of €3.0 million was made available to Mainstay, conditioned upon Mainstay raising at least $10 million in gross proceeds from one or more offerings of equity prior to June 30, 2019. The repayment schedule for the new tranche will be the same as the amended repayment schedule for the three existing tranches.
The interest rate for all tranches will be 8% per annum, with interest accruing but capitalized prior to January 1, 2021.
The 5% repayment fee applicable to each existing tranche was eliminated.
All principal and accrued interest from all tranches will automatically convert into ordinary shares of Mainstay Medical International plc at a price per share of €8 upon the earlier of (a) FDA approval of Mainstay's PMA application for ReActiv8, (b) the date by which at least 900,000 ordinary shares of Mainstay Medical International plc are publicly sold on-market by non-affiliates of Mainstay after 18 April 2019 at a price per share of at least €8, or (c) IPF Partners' election to undertake such conversion, in each case unless Mainstay elects to satisfy such obligation in whole or in part in cash.
The minimum cash covenant was amended so that Mainstay is required to hold cash at least equal to its projected cash expenditures for operations and debt repayment for the next three months, and the covenant relating to the achievement of commercial milestones was eliminated.
Mainstay Medical International plc issued to IPF Partners a warrant to purchase 1.5 million of its ordinary shares at a price per share of €6 at any time prior to the 6th anniversary of the amendment date. Medical International plc has issued further conditional warrants to IPF Partners that will become exercisable only to the extent Mainstay elects to repay the debt in cash rather than issue ordinary shares when a conversion of the debt is triggered. As such, the conditional warrants are intended to ensure that, notwithstanding any such election to repay in cash, IPF Partners retains the right to subscribe for ordinary shares of the Company on the terms and conditions that would otherwise have applied.
All tranches under the facility will continue to be secured by way of fixed and floating charges over the assets and undertakings of Mainstay Medical Limited, and the fixed first charge created by Mainstay Medical International plc in favor of IPF over its present and future shares held in Mainstay Medical Limited continues in effect.